Who Are We?
We are Mile Marker No. 5
Distributed by:
N E Farms, LLC. 
We are family owned and operated Industrial Hemp Farmers in the state of Kentucky. We grow IH under the supervision of the Kentucky Department of Agriculture. 
We are excited to grow, harvest and distribute our own CBD products under the Mile Marker No. 5 label as well as the Honey Bee & Tierra Curativa products. We also have our line of THC free CBD Oil.
Why do we do it?
Well, of course there's the "Cool Factor" however the benefits from CBD are many. We started this venture with the determination to make available to everyone  Kentucky Grown CBD at an affordable price.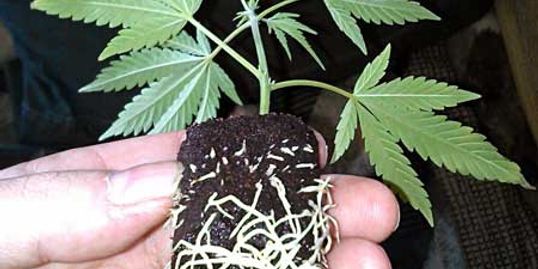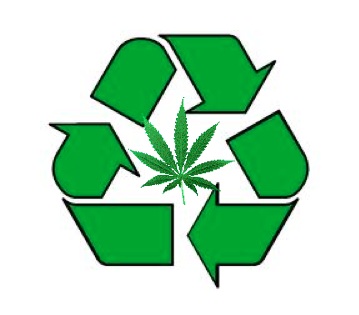 How do we do it?
Each of our plants are hand raised.  Natural nutrients are used to feed and encourage strong healthy plants. There are NO chemicals used at our facility. The radio is left on at night for ambiance. The plants really like that. 
ORGANIC KENTUCKY FARMER!!
N E Farms, LLC
Our mission is to grow, learn, teach and share the many benefits of the Industrial Hemp Industry , To encourage the expansion of the Industrial Hemp Industry throughout the entire United States.
Providing the Best
We want to provide the best CBD oil available to our customers.
Affordability
Clean, safe products
Service after the sale
Retail and Wholesale service
Our Family of Retailers
Our products can be purchased on our web store or at the following retailers:
In Owensboro, KY…
Owensboro Family Pharmacy
WIlson Family Pharmacy
Oaks & Olive Boutique
The Spiral Path
e Cig Source
The Spot
Owensboro Animal Hospital
In Thruston, KY
Fast Fuel
In Hawesville, KY
EJ's Pawn
Webers Store
In Henderson, KY
The Elm
e Cig Source
In Madisonville, KY
Bowman's Auto Service
e Cig Source
In Beaver Dam, KY
Midtown  Pharmacy Express
In Bowling Green, KY
e Cig Source
In Hopkinsville, KY
e Cig Source
In Fordsville, KY
E-Z Vapor
In Whitesville, KY
Whitesville Drug Store
In Sebree, Ky
Sebree Tobacco Outlet
In Salem, Ky
Clinic Pharmacy of Ky
In Santa Claus, IN
Rejuveu
In Evansville, IN
hippiechickproducts.com
In Petersburg, IN
East Street Vapors
In Gatchel, IN
The Crescent Moon
located inside The Barn @ Brown's Bittersweet Farms
In Tell City, IN
Cinderellas on Main St
In Newburgh, IN
Glo Natural Wellness Center Salon & Spa
General Information
Industrial Hemp is used for commercial use with fabrics, cosmetics, auto parts, paper, nutrition supplements to name a few of the 25,000 uses once  approved at the federal level
Is CBD Legal??
The FDA of the United States considers hemp oil (and it's derivative CBD) to be a dietary supplement (not a medication), since they are made from industrial hemp plants.
If you live in the US, this means you don't need a prescription and can legally purchase and consume (See the Shop Section of the page for a list of our Organic CBD Products) Cannabidiol in any state.
Cannabidiol from industrial hemp also has the added benefit of having virtually no THC. This is why it's not possible to get "high" with our products. There simply isn't enough THC. We are within the legal Federal limits of  0.3% THC on our full spectrum CBD oil
A simple urine drug tests are looking for cannabinoids. The Industrial Hemp plant has cannabinoids as well as the Marijuana plant. They are both Cannabis Sativa. Our independent analysis results are posted on our web site and show how much THC is in each product. We do have THC free products for those who need CBD without the THC. We are within the Federal guidelines and are regulated by the Kentucky Dept of Agriculture. The small amount of THC that is in the full spectrum oil is hardly enough to fail a test but it is possible.
CBD Oil Benefits
 The benefits from CBD are many. CBD oil may reduce inflammation, reduce nausea, relieve pain, stress & anxiety. May help with Cancer, MS, Epileptic seizures, Meniere's Disease, Parkinson's Disease, Migranes, Fibromyalgia, Lupus, Gout, Arthritis, Anxiety associated with Autism and ADHD, just to name a few. 
Every day we hear how we have helped yet another person. We never tire from the "Feel Good" stories
FAQ's
How long does it take for CBD to take effect?
Everyone is different but you should start to feel better within a few days. Sometime it is almost immediate.
How much CBD oil should I take?
We usually suggest starting with one or two 1/2 dropper fulls once or twice a day. You can increase or decrease as necessary.
Which CBD oil should I take?
Both sizes of our oil is the same strength, just different size bottles. 500mg 15ml or 1000mg 30ml. You will get on avg 34mg of CBD per ml.
Is This Legal?
Yes! The THC  level of less than 0.03% is within Federal Guidelines.
Is this safe for my Dog?
Yes. we give our 13 yr old Labrador CBD on a regular basis. Its amazing how good she feels almost immediately. It really helps her arthritis.
Better yet, see us in person!
We love our customers, so feel free to schedule a visit during "Norman" business hours.
* No Drop In's Please * 
All Drop In's will be issued a  teething child to babysit for the weekend! Did we mention the child comes with a new puppy also cutting teeth.
NE Farms
9290 State Route 69, Hawesville, Kentucky 42348, United States
Hours
*** Visits by appointment ONLY ***
Monday – Friday: 10am – 4pm
Saturday: By appointment
Sunday: Closed